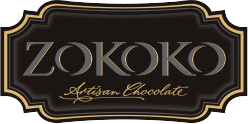 Zokoko Chocolates and Morgans Coffee
Hours: Mon-Fri 7:00am – 4:30pm Sat 8:30am-12:00pm

On-Site Options



Zokoko is a bean to bar chocolate maker using traditional artisan methods.

Pure origin chocolate bars, truffles, confections and Morgan's Coffee are available from the espresso bar.

Take a journey with Zokoko and discover the delights of the pure cacao experience.

Pure Origin Chocolate is, as the name implies, made from beans from one region, sometimes even the one grower.

Cocoa beans are infused with the characteristics of the soil in which they are grown. The way the beans are fermented, dried and processed all influence the final flavour profile.

Our micro batch sized production allows us to work with these flavour influences to unlock the potential within each bean.


Produce Seasonal Availability