:

Farm Fresh Produce, Local and Regional

:

All Produce

: Pine Trees
---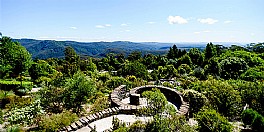 View: MAP
View Profile
Add to Itinerary
View Itinerary
The Blue Mountains Botanic Garden is open every day except Christmas Day.
Monday - Friday: 9.00 am - 5.30 pm
Saturday, Sunday and public holidays: 9.30 am - 5.30 pm
Entry is free
No pets allowed in the Garden
Enquiries 02 4567 3000
The Blue Mountains Botanic Garden sits on 252 hectares of land with 28 hectares open to the public. Located in a World Heritage area the Garden is a living laboratory providing vital science focused on the conservation of cool climate plants.

The Garden is a great place for you to relax, breathe in the clean mountain air and discover a world of cool climate plants at your leisure. You are invited to return again and again to witness the fresh spectacle that each seasons brings.

The Garden features The Potager cafe and The Jungle Lodge which sleeps up to 10 people, has a wood fireplace, and private entry to the garden.

---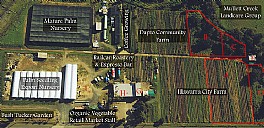 View: MAP
View Profile
Add to Itinerary
View Itinerary
Open 7 Days 9am - 5pm. Fresh produce Monday Market every week at the farm.
Mountain Range farm has a mixture of small businesses and community based organisations producing a wide range of produce from certified organic vegetables such as garlic, strawberries and lettuce through to rhubarb and general green lines.

There is also a export palm and pine Nursery propagating and selling small seedlings worldwide.

Social enterprise projects are underway as well as a refugee work for the Dole, Green corp and landcare groups doing tremendous environmental work on the adjacent Mullet Creek.

Tours are available, but only by appointment.

If you would like to find out more about the community farm click through to our website and follow the links.



---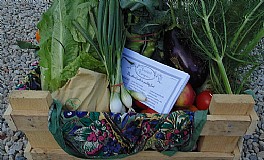 View: MAP
View Profile
Next tour 5th of June.
Become part of our CSA family. Your funding will allow our farm to provide nutrient-dense, ethically-grown food for our community. Your membership means you will be able to pick up fresh produce every fortnight from one of our pickup points around the Blue Mountains, Hawkesbury and Parramatta areas.
---