:

Farm Fresh Produce, Local and Regional

: Chestnuts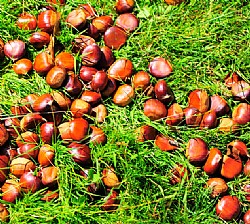 ---


View: MAP
View Profile
Add to Itinerary
View Itinerary
Open Saturday and Sunday from 10am to 4pm, other times for groups by appointment only, call 0247562191


20 hectares set on the edge of Wollangambee National Park.

An established nut orchard with large, good quality, fresh chestnuts and walnuts.

There is a special paddock for parking on the farm. Stroll across a mown pathway to the orchard. Buckets and bags are provided for you to pick your own nuts. Wear heavy shoes and bring gloves. Plenty of room for children.

Travel 55km from Richmond on Highway 40 (Bell's Line of Road) to the Mt. Wilson turnoff. Turn right and proceed through Mt. Wilson and Mt. Irvine T-junction. Turn left again, immediately onto DANES Way. Follow the signs to Nutwood Farm. (2km)

This is a special farm gate. Enjoy the experience.

---


View: MAP
View Profile
Add to Itinerary
View Itinerary
Open Season: 13 Mar 2021 until 25 Apr 2021
During March/April season open EVERY DAY from 9am-4pm. Are we open every day of Easter....YES (no exclusions!)
The crop is looking great for 2021. Go to www.kookootonga.com.au, it will help you plan our visit.
A beautiful farm with an established walnut and chestnut grove situated on 60 hectares at scenic Mount Irvine. Pick up your own nuts in this special setting. Buckets and bags are provided. Follow Kookootonga's signs to off road parking. No entrance fees. No bookings required if coming by car.

---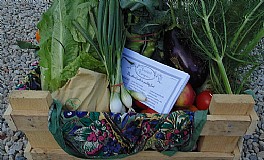 View: MAP
View Profile
Trading as Harvest Farms. Call at any time.
Become part of our CSA family. Your funding will allow our farm to provide nutrient-dense, ethically-grown food for our community. Your membership means you will be able to pick up fresh produce every fortnight from one of our pickup points around the Blue Mountains, Hawkesbury and Parramatta areas.
---