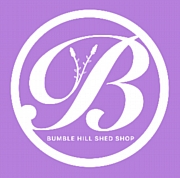 Canoelands Orchard
We are open 9am - 5pm , 7 days per week. Booking is required for groups of 20 or more.
Entry is $5 Adults and $3 for children ( 5-15) under 5 free or family of 2 adults and 2 or more children $16. Fruit is currently $6 per kilo although this may vary throughout the season.
Facilities




Open for PYO from Saturday 21/10/17
YOU MUST PAY FOR EVERYTHING YOU PICK
Here at Canoelands orchard we are aiming to give the public the opportunity to buy direct from the farmer.

We Harvest tomatoes March April May June.

We Harvest passion fruit May June July and possibly January February

Stone fruit PYO is all of November, December and early January so we will remain open 7 days during all harvests.

We have, honey, jam and chutney all year round and we offer school excursions and tours all year on bee keeping, farm practices and sustainable farming.

Our main produce is nectarines but we also grow plums and peaches.

We will be offering pick your own nectarines,plums, peaches, tomatoes, passionfruit

We will let you know as each type of Fruit comes into season, so keep in touch. We will have plums in our stall around the 20th of November. They are yellow flesh candy plums and our Lewis blood plums come in over Christmas/new year

We will also offer farm tours so you can see how it all happens.

We want you to come and experience the aroma of the fruit and enjoy the background of where it comes from.

We have a stall on the property where we sell our fresh produce and our own honey and jewellery. We have coffee, snacks, icecreams and drinks also available. Come and relax, bring a picnic along if you like.

Like us on Facebook for more photos and updates.